OUR MISSION WITH A PURPOSE




MISSION
Transform the canine rescue system in Southern CA.  We believe it is urgent and possible to reinvent and revolutionize how Veterinary Medical, Surgical and Rehabilitation services are provided to canines currently being fostered in rescue organizations.

TO PROVIDE DISCOUNTED VETERINARY MEDICAL AND SURGICAL SERVICES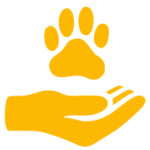 TO PROVIDE DISCOUNTED REHABILITATION (PHYSICAL THERAPY) SERVICES

WHY
Canine Rescue Organizations devote up to 90% of their funds towards medical, surgical and rehabilitative services for their fostered dogs. There are no existing veterinary or rehabilitation facilities that offer these services at a discount to these organizations. This expense limits the organizations' ability to provide the services they are uniquely equipped to do- foster additional dogs and allocate funds towards much needed public education and other services.
The goal of Dog Dreams Foundation is to work in partnership with canine rescue organizations by providing these services to them at a discount, with the ultimate goal being a decreased stray/abandoned dog population, improved spay/neuter programs, and a safer and more educated public.
HOW
Provide discounted Veterinary Medical, Surgical and Rehabilitation Services to canines currently being fostered in rescue organizations. These services will be provided as either out-patient or in-patient, and will be determined on a case-to-case basis.
Creating a full service, all-inclusive medical, surgical and rehabilitation facility in San Diego County. To include ability to hospitalize patients for extended periods as dictated by the medical, surgical or rehabilitative requirements of the patient.
Rehabilitation (physical therapy) services – Tsavo's Canine Rehabilitation & Fitness Center, Inc. All proceeds directly allocated to DDF.
Externship opportunity with Western University & Mesa College
Residence for Veterinarian would be located on-site to allow for optimal care of patients.
PERSONNEL
Veterinarians:

General Practice – 1
Surgeons – paid when services provided; amount paid will be dependent on number of hours worked and personal supplies used (to be invoiced by surgeon following surgeries).
(Western University) Veterinary interns – 1-2 (volunteer; university pays)
Front Desk – 1 (covers hospital & boarding)
Technicians – 2 (for hospital)
Rehabilitation (physical therapy):

2 hydrotherapy technician – 2
PT (Physical Therapists or CCRT) – 2
Duration and extent of services dependent on type of surgery performed and/or condition of patient.
Volunteers – 3-5 (to support all components of DDF)
HOSPITAL SERVICES
100% of proceeds directly allocated to DDF
General Veterinary Medical Services:
Veterinarian Exam
U/S (cardiac or abdominal)
Radiographs
FNA / Biopsy
Ear Cleaning
Ear Flush
Medicated baths, Anal Glands, Nail trims
Medication
Vaccines
Biopsy/Culture/other to lab
Lab work to lab

Surgical Services:
TPLO, TTA
Extracapsular, MPL
THR
FHO
MRI
Other Orthopedic
Lamenectomy
Myelogram
Spay/Neuter
Wound / Laceration, Abscess, Hematoma repair
Mass Removal (non-benign)
Mass Removal (neoplasia or large)
Foreign Body removal
 Rehabilitation Services:
As currently outlined on Tsavo's Canine Rehabilitation Center website (tsavoscaninerehab.com) for general public.
50%-off for Rescue Organizations & canines adopted from rescue organizations
100% of proceeds directly allocated to DDF.